The conclusion of this year's Mobileye GT World Challenge Esports Europe Sprint Series is rapidly approaching, with four professional sim racers set to compete in a final showdown on Wednesday evening.
The hour-long final sprint will take place at the Circuit de Barcelona-Catalunya on Wednesday evening (August 23), with Dominik Blajer, Mikhail Statsenko, Niklas Houben, and George Boothby in a close race to claim the prize. Only 10 points separate the top four, with a total of 36 points in play in Spain. Whichever racer finishes first will likely steal the championship and the majority of the €18,500 prize money.
When it comes to the Silver series, Vojtech Fiala's recent winning streak has made him the clear favourite. The only competitor who could potentially overthrow him is Dario Iemmulo, but such a change would require a major upset for the Williams Esports Fanatec Porsche driver.
All races in the Mobileye GT World Challenge Esports Europe Sprint Series are conducted on the Assetto Corsa Competizione platform, in collaboration with AK Esports.
An intense Four-way Pro title fight prepared for Barcelona
The Pro class competition this year has been riveting from the beginning till now, with different winners at each round, making the finale even more suspenseful. In theory, any of the top nine could secure the title, but realistically, it appears unlikely for any outside the top four.
In this category, a minor mistake could knock players off their stride; hence, consistency is key. Dominik Blajer, Williams Esports Razer Mercedes-AMG driver, has been showing particularly good form, but other competitors are just as eager to snatch the win.
Although Mikhail Statsenko hasn't won any races so far this year, his record of finishing in the top five every time has aided the ITB Saintéloc Audi driver to secure second place. Similarly, Niklas Houben and George Boothby have shown significant potential despite their challenges.
While other competitors such as Tinko van der Velde and McLaren Veloce's Grantas Kareckas have shown promise, they face a mountain to climb to secure the title.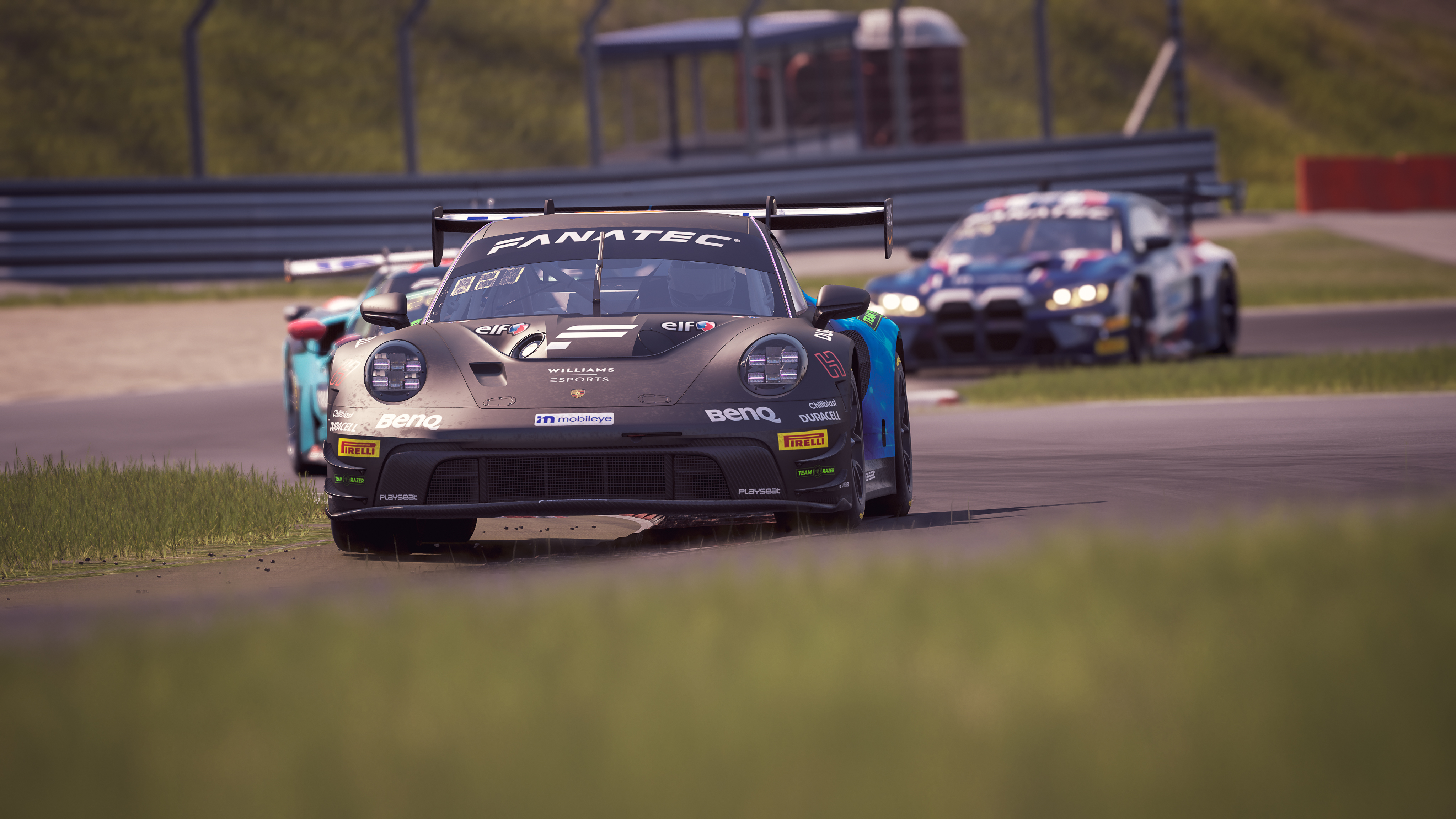 Potential Silver victory in sight for Fiala
Fiala's return to form in the Silver class has been nothing short of impressive, with his display of consistent victories making him a strong contender for the title.
Valentin Barrier had a promising start but has since been plagued by a sequence of misfortunes that have cost him crucial points. Therefore, it's expected that Vojtech Fiala will dominate, although other racers like Dario Iemmulo still stand a chance to cause an upset.
Other competitors, such as Erik Del Fante and Michael Romagnoli, have shown brilliance recently, making the championship all the more exciting.
The season finale of the Mobileye GT World Challenge Esports Europe Sprint Series in Barcelona is sure to be a thrilling spectacle. The event will commence at 19:30 CEST with a free practice and qualifying round, followed by the race at 21:00 CEST.
The race will be live streamed on the GT World YouTube channel.