According to McLaren boss Andrea Stella, Lando Norris' "discomfort" at being challenged by Oscar Piastri will only motivate him to improve. Piastri has achieved podium finishes in his last two races and even won the sprint race at the Qatar Grand Prix, highlighting his significant potential.
Watch every Practice, Qualifier & Race of The 2023 FIA Formula One World Championship Live and Ad-Break Free in racing on Kayo Sports. Join now and start streaming instantly >
In Qatar, Norris finished just one place behind the Australian rookie but felt he could have performed better. Piastri's impressive surge in form has sparked curiosity about Norris' concerns regarding his teammate and what it could mean for the future, especially if they continue to compete for podium finishes.
However, Stella believes that Norris will see the rivalry between the McLaren pair in a positive light and believes it is something that will push the British driver to elevate his driving to the next level.
"Lando knows himself that Oscar is a unique talent, and such talents are not seen every day in Formula 1," Stella told Motorsport.com.
"He is an absolute reference, even as a rookie, and Lando knows that Oscar will set a high bar at times.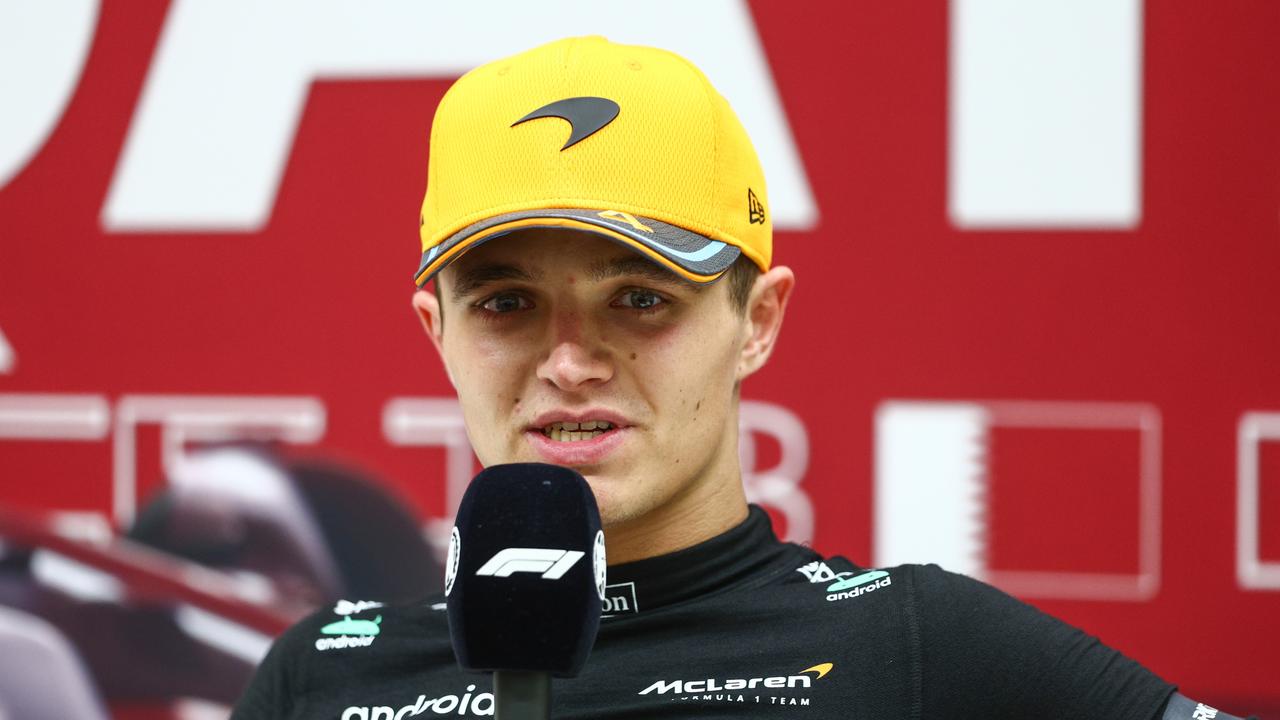 MORE COVERAGE
Ricciardo drops big F1 comeback hint ahead of huge triple-header
Ex-F1 tycoon pleads guilty to $767m fraud
'Must deliver now': Ricciardo's Red Bull boost as fading star given biggest warning yet
"Being a champion like Lando, you have to view this situation from a positive perspective because it gives you valuable information to improve," Stella added.
"No champion in any sport wins everything or is faster in every corner, every lap, and every session as a driver.
"So, for me, Lando sees this as a bit uncomfortable, but it's the discomfort that is necessary to become the best in a way.
"Being a champion is both a curse and a blessing."
In terms of points, Norris is currently ahead of Piastri by just over 50 points this season, and he will be aiming to increase that gap at the United States GP in Texas this weekend.
ALONSO BRANDS MCLAREN 'OVERCONFIDENT' AMID CONSTRUCTORS' CHAMPIONSHIP BATTLE
Fernando Alonso of Aston Martin believes McLaren is "overconfident" in their pursuit of securing fourth place in the Constructors' Championship, despite closing the gap to just 11 points.
Aston Martin currently holds fourth place due to a strong first half of the season, with Alonso securing six podium finishes in the first 10 races and not finishing lower than seventh. His teammate Lance Stroll also earned points in six of the first 10 races.
However, since the Hungarian Grand Prix, both Alonso and Stroll have not experienced the same level of success. Alonso only achieved one podium finish, while Stroll earned points in only two out of seven races.
In contrast, McLaren has significantly improved their standings after a difficult start to the season. Lando Norris has achieved five podium finishes in his last eight races, and Oscar Piastri continues to show progress with each race.
The success of Norris and Piastri has given McLaren a chance to finish ahead of the midfield teams in the Constructors' Championship with five races remaining.
Alonso acknowledges that McLaren currently has the upper hand, but he believes the unpredictable nature of the season could change the dynamics.
"Obviously, McLaren has the momentum right now," Alonso told RacingNews365.com.
"They have been quite fast. However, we see ups and downs for everyone every weekend.
"They were very strong before the August break in Austria and Silverstone. In fact, they came close to both being on the podium in Silverstone.
"In Zandvoort, we were on the podium, but they struggled a little bit.
"So, it's good if they are overconfident, and let's see if we can beat them in Abu Dhabi."