A survey conducted by the Australian Sports Foundation reveals that almost half of the nation's elite athletes earn less than $23,000 per year while pursuing their sports careers.
The survey, which included 2304 athletes, with 604 of them being at the elite or international level in 60 different sports, produced surprising results.
Stream Over 50 Sports Live & On-Demand with Kayo. Join now and start streaming instantly >
Starting July 1, 2023, the minimum wage in Australia was raised to $23.23 per hour or $882.80 per week, equivalent to $45,905.60 per year.
The poverty line is based on 50% of the after-tax income of the median household, which is $489 per week, or over $25,000 per year.
Out of the surveyed athletes, 46% earn less than $23,000 per year, and 42% of elite athletes are facing mental health challenges.
Over two-fifths of athletes over 18 years old reported worsening financial positions in the past year, and over half have considered leaving their sport.
Bronte Campbell, a two-time Olympic gold medalist, expressed her surprise at the findings in an interview with Fox Sports News.
"The median income of elite athletes is between $23,000 and $49,000," she stated.
"Considering how expensive everything is nowadays, that's really not much money. It highlights how difficult it can be, especially when you're starting out in a sport."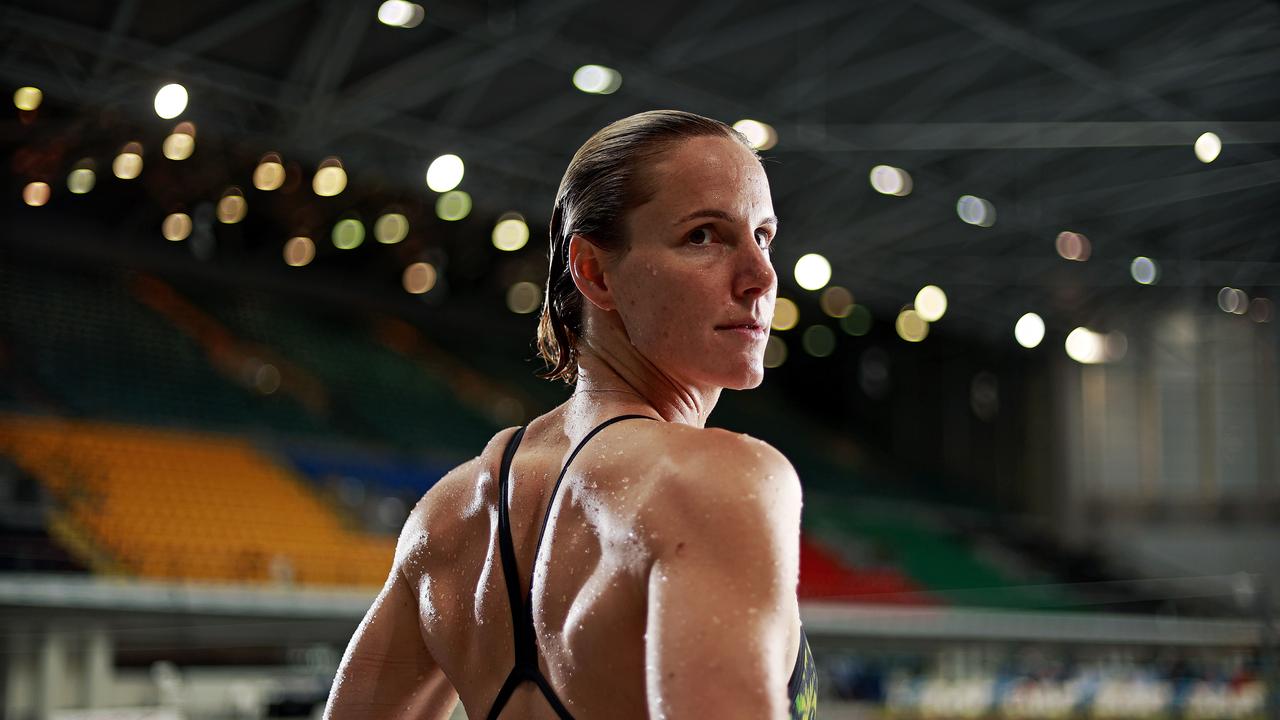 When asked about the challenges faced by gold medal winners, Campbell explained that it is rare for athletes to maintain peak performance throughout their entire careers without experiencing injuries or setbacks.
"Performance in sport comes and goes," she said. "Over a long career, you may have a great year and then some leaner years.
"Even if you have a year of outstanding performance and receive additional benefits like sponsorship money or gold medal bonuses, the next year, if you get injured and miss a team, you may go back to earning $4000 per year.
"This makes it incredibly difficult to plan for your future and explain the fluctuating income when applying for things like mortgages. Athletes are real people living in the real world, facing the same pressures as everyone else."
For athletes like Bronte in swimming or other Olympic events, the Games are the culmination of their sport. She mentioned that these events follow a four-year cycle, demanding long-term commitments and influencing where athletes live, whether they can start a family, and whether they require a job or can continue studying.
Campbell also expressed gratitude for increased government funding, such as the $200 million for women's sports after the Matildas' Women's World Cup performance and $20 million for qualifying athletes heading to the Paris games.
However, she acknowledged that even with funding, athletes still have financial burdens. For instance, when she has to participate in overseas events, the funding helps her cover some of the expenses but doesn't eliminate the financial strain completely.
She emphasized that unless athletes constantly belong to elite teams, they are mostly responsible for their own financial well-being.
In a press release from the Australian Sports Foundation, CEO Patrick Walker stated, "Australia takes pride in the achievements of its elite athletes, but this report shows that they're not receiving the necessary assistance to reach their full potential.
"This research confirms that financial stress contributes to poor mental health, leading to a significant number of athletes considering leaving their respective sports.
"Surprisingly, very few elite athletes surveyed reported receiving financial support from sporting bodies or through fundraising. Sporting organizations are financially strained themselves, dealing with rising costs and declining income.
"It is vital for the entire sports sector to work together and provide as much support as possible. We understand that athletes require more than what the government, sporting organizations, or sponsorships can offer in terms of finances, equipment, and medical and mental health support."