rewrite this content and keep HTML tags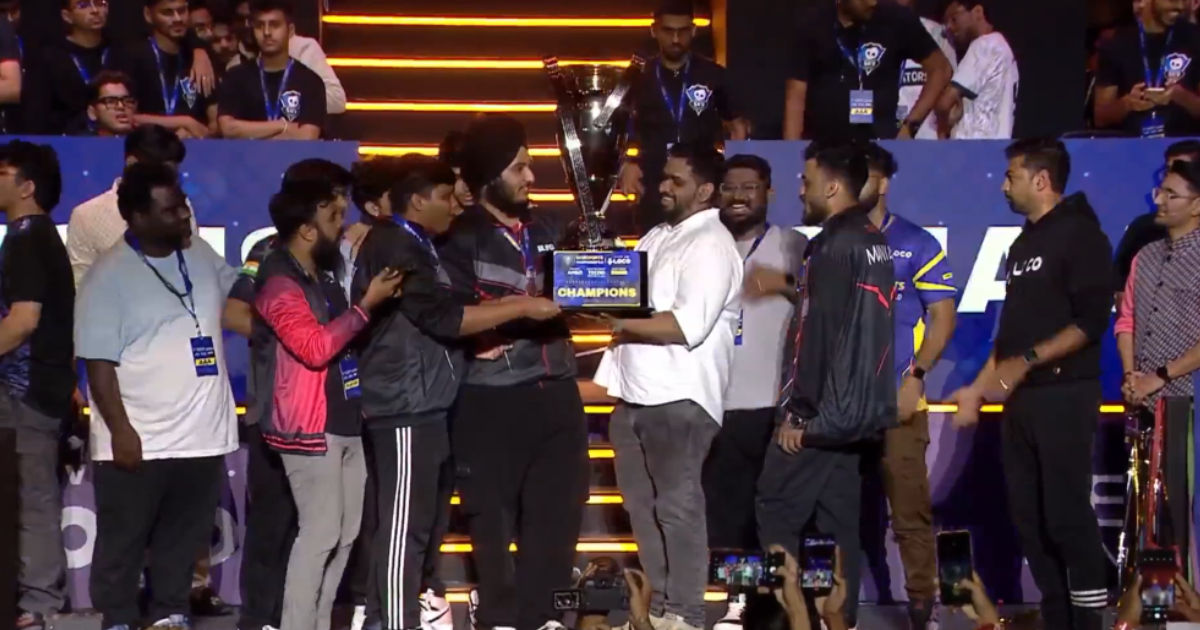 The thrilling BGMI finals Skyesports 5.0 Championship concluded on November 5 with Blind Esports lifting up the trophy. Due to technical issues, only Days 2 and 3 of the three-day event could take place. The number of matches has also been decreased from 18 to 14, with seven matches scheduled for Days 2 and 3. 
Skyeports Champions 5.0 BGMI Grand Finals took place in Koramangala Indoor Stadium Bengaluru. Over the course of two-days, Blind Esports put up an excellent performance in 14 matches and they scored a total of 170 points along with 4 chicken dinners. The team took home Rs 48 lakhs prize money with the championship trophy.
Revenant Esports secured the second spot with 160 points while OR Esports took the third position with 116 points. The team jumped from 13th spot to 3rd spot with their incredible performance on the last day.
Skyesports Championship 5. 0 BGMI Finals: Blind Esports Emerged as the Champions
POST EVENT DETAILS – Skyesports Championship 5.0

#1 Blind Esports
#2 Revenant Esports
#3 OR Esports

MVP: RNT Fierce pic.twitter.com/vo10re8zEo

— letsgrowesports (@letsgrowesports) November 5, 2023
Blind Esports  – 170

Revenant Esports – 160 points

OR Esports – 150 points

Team Soul – 137 points

Gods Reign – 133 points

Godlike Esports – 129 points

Gladiators Esports – 122 points

Entity Gaming – 110  points

Orangutan Gaming – 99 points

Marcos Gaming – 86 points

Big Brother Esports – 75 points

Numen Gaming – 75 points 

Celsius Esports – 69 points 

Team Infinity – 66 points 

Aerobotz Esports – 38 points 

Enigma Gaming – 33 points 
A total of 11 teams had qualified for Grand Finals and Skyesports had invited 5 teams to the Grand Finals which are: Godlike Esports (Skyesports Champions 3.0 winner), Blind Esports and Soul Esports (Skyesports Champions Series Winner and Runner-ups), Big Brother Esports (Skyesports Skirmish Series winner), Gladiators Esports (BGIS 2023 Winner).
The champion of Skyesports Championship 5.0 – BGMI is Blind Esports!

Their performance was truly outstanding! #skyesports #SkyesportsChampionship #esports #bgmi pic.twitter.com/ADR1ciP2tB

— Skyesports (@skyesportsindia) November 5, 2023
Team Soul put up a remarkable performance and finished fourth in the Finale. The Omega-led group was second after the 12th match, but they fell short in their next two. Goblin, a member of their team, performed admirably in the Finals.
Gods Reign who won the India – Korea Invitational ended up sixth despite playing well in the final few games while Godlike Esports ended up in the seventh place. Team orangutan, which had been a contender on Day 1, was unable to maintain its pace on Day 2 and finished eighth with 99 points. Marcos Gaming came in tenth position with 86 points.

Prize Pool Distribution
The overall prize pool for the tournament was Rs 1.25 crore, of which Rs 1 crore was allotted for the Grand Finals. The remaining Rs 25 lakh were distributed at the semi-finals.  The following is the full prize money distribution for Skyesports' Championship Finale:
1st place – Blind Esports – Rs 48 lakhs 

Runners-up – Revenant Esports – Rs 24 lakhs

3rd place – OR Esports – Rs 12 lakhs

4th place – Team Soul – Rs 6 lakhs 

5th place – Gods Reign – Rs 3 lakhs

6th place – GodLike Esports – Rs 2 lakhs

7th place- Gladiators Esports – Rs 1.20 lakhs

8th place – Entity Gaming – Rs 80,000

Team with most WWCDs – Rs 1 lakh – Blind Esports
Fierce from Team Revenant Esports had received the MVP reward along with a prize reward of Rs 2 lakhs for his 33 finishes
---
MSP Gaming is the gaming arm of MySmartPrice. We are a one-stop destination for everything gaming. Join our community for regular tournaments and stay updated about the gaming ecosystem – https://bit.ly/msp_gaming_community